Gledileg
Jol
#It'sSnowingInMyBubble!
Christmas is often referred to as magical and there's nothing that brings on that magical Christmas spirit like music ! On Friday I went to see the War Of The Worlds, the final arena tour as a birthday present from my dad ( He bought the tickets in July when it was my birthday ... he's not quite that disorganised to be 7 months late ;) ) It was absolutely amazing ! Any hopefuls reading this will know that Carrie Hope Fletcher was playing Beth, I was so so excited to see her. I've looked up to Carrie for so long now, to be that close to her made me so happy that I actually cried a little bit when she started singing !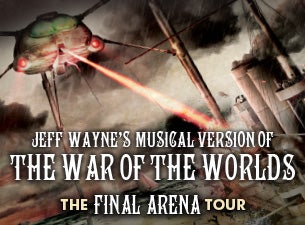 The music was second to non ! I've never understood why, but I've always loved watching conductors.. I think it's how enthusiastic and involved they get in the music :) Jeff Wayne was an amazing conductor ! I've never seen someone jump around so much whilst insuring a fantastic piece ( Composed by him ) was played to perfect... and perfection is exactly what it was ! :D
What's your favourite Theatre show ? Comment below ! I think mines Wicked ... or Les Mis... maybe War of the Worlds ... yeah, we know by now that I'm not good making decisions on favourites ;)
Today's Merry Christmas is in Icelandic ! In Iceland some children might have a potato left on their windowsill with a message to be good instead of presents if they've been bad !
Stay Strong <3 Stay Smiley :)
Lots of hugs,
DontBurstMyBubbleXx