God Jul
#It'sSnowingInMyBubble
Woooo go me! I'm now three days behind aha :) Sorry bout that, I've had a really good few day though but unfortunately I've been leaving the house as soon as I'm dressed and falling asleep as soon as I'm back so I had no time at all for writing . Today however I have the whole day to write, bake, smile, scroll through pinterest and visit my granddad later :)
Now, people seem to have a funny way of always fitting into one of three categories ;
Oh my gosh, yay ! This person has so many interests and will love anything that sparkles I know exactly what to get category !

This persons kind of difficult but not that bad and I'm really grateful they've told me exactly what they want category :)

Finally, the one we all dread , How do I know this person so well and have no idea what to get them ??? Somebody please help me! Why is everything so difficult !?!??! Category ;)
So today I thought I'd put together a selection of of gift ideas for the friends you are completely stumped on and with not very long to do till the big day are in need of some serious therapy ... retail therapy :)
The friend who's not your friend but you need to buy gifts for anyway ....
Honestly if you're completely lost on this one just find out what their favourite sweets are, pour them into a mason jar, tie a bit of ribbon around the lid in their favourite colour annnnnd VOILA ! Done . That way you haven't spent to much, and it looks pretty cute :) Also for this you could make a hot chocolate kit which I made for a DIY and you can find that here.
Boy Friends ( Notice the gap )
Your friends who are boys are a nightmare to buy for because the majority of the time you can't buy jewellery and they're probably sick of getting a box of chocolates each year lets be honest ;) You could get a CD but then there's the risk that someone else will buy it them or thy already have it ... men! They always have to be difficult ! ;)
You could get them a band top or something similar, Blue Banana has a good range ! If they're into music you could also get them a Ticket Master gift card so that they can make memories out of your gift or if they actually play an instrument you could get them accessories such as a guitar strap or books with songs in from their favourite artists :) Failing everything, a lot of boys would probably love a Netflix account ( You could make and pay for a 3 month membership ) for all their procrastinating needs !
Best Friends
Yes,It is possible to know someone so well that you're left with no idea whatsoever to buy them because you're desperate for it to be right, funny, cute, not something they already have or someone else is getting them ... the simple response to wanting to not buy them something that somebody else has bought them, is to make it ! I found a really cute canvas on pinterest that you could adapt and make without to much trouble ! Which you can find here . Alternatively you could take them to pizza hut because who doesn't like pizza ? Apart from lactose intolerant friends ... don't take them to pizza hut .. or Cadbury world , death is a really rubbish birthday present ! On the bright side they'd probably never talk to you again so you wouldn't have to buy them a present next year ! ... silver linings ? ;) You could also pick them out some cute jewellery,
Daisy-Mae Jewellery
is a really lovely online jewellery stool with
loads of variety and something to suit everyone ! :)
The Boyfriend ( No gap this time ;) )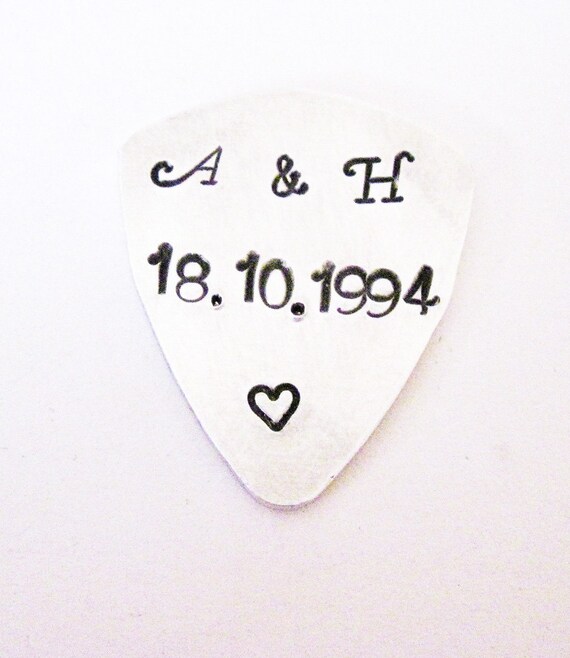 You love them, but there's absolutely no way of denying that they are absolute pains in the behinds to buy for ! Answer ? Unless they tell you specifically what they want ( at which point your boyfriend is a god send, MARRY HIM ) then I've found it best to buy lots of little things that aren't massively expensive that I've spotted throughout the year :) Next Sunday/Monday I will be doing a DIY on how to make your boyfriend a Christmas eve box ( or anyone else ) which is a great way to pull together any little presents you've bought through the year :) However I think that anything personalised is super sweet :) Here you can find a site that personalises gifts really nicely, I had a guitar pick one which I think is such an awesome gift for anyone that plays :) Or you could do a fifty two reasons why I love you card set which I will add a link to once I have done the DIY .
I hope this has helped and that you have a lovely little shopping trip where you spend a little more than absolutely necessary on your three stops at Costa because their hot chocolates are sooooo good :)
Today's Merry Christmas is in Norwegian. One of Norway's most well know traditions is that every year there give a really big Christmas tree to the UK ( The one that is put up in Trafalgar Square that loads of people go to see that lights turned on ) to say " Thank you " for the help that the UK gave Norway during WW2 . Often in Norway their trees are decorated with "Julekurver" Which are little baskets that are filled with sweets and nuts and thought to be invented by Hans Christian Andersen and you can find instructions on how to make them here !
Stay Strong <3 Stay Smiley :)
Love and hugs ,
Don'tBurstMyBubbleXx